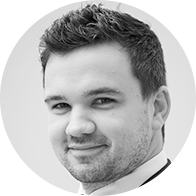 Matthew Bell
Partner
Matthew joined McHale & Co as a Partner in May 2014 and is experienced in a range of litigation matters, including contractual disputes, property disputes, insolvency and banking litigation.  Matthew also deals with personal injury with a particular emphasis on neurological injuries resulting from the mismanagement of concussion.
Matthew has worked at Brown, Dunne and Gray, Berrymans Lace Mawer and more recently Mohindra Maini Solicitors.
He is married with 2 boys, plays rugby union for Heaton Moor RUFC and also coaches in the juniors section.  Although an Arsenal fan, for some reason his boys support Manchester City.