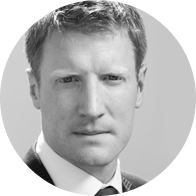 Phil Radley
Solicitor
Phil is a qualified solicitor who trained and specialised in Intellectual Property at international law firm Hill Dickinson before joining Manchester based Sports Law specialist firm IPS Law in November 2006.
Whilst at IPS Law Phil dealt with a range of sports specific commercial, regulatory and contentious matters, including advising a number of Premiership football clubs, international Premiership footballers, Premiership rugby players and clubs, Super League players, Ryder Cup golfers and leading sports and media agents.
Phil joined sports management agency KMA LLP in August 2009 as Chief Operating Officer and in-house legal counsel and dealt with all operational, regulatory and legal requirements of the business as well as overseeing the client management service.
Phil joined McHale and Co in May 2012 as a consultant solicitor specialising in Sports Law, and advises clubs, players and agents throughout football and rugby in respect of player transfers and contracts, contractual disputes, intellectual property, boot and sportswear sponsorship deals, endorsement agreements and defamation.
Phil has also lectured on the FIFA Master Class in 2007, 2008 and 2009 in Switzerland, as well as the Liverpool University Football Industries MBA in 2012.
Phil enjoys travelling, playing rugby, cycling and golf.