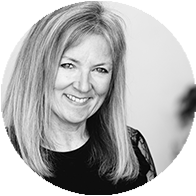 Phillippa Holcroft
Solicitor
Phillippa graduated from De Montford University Leicester in 1990 before gaining an honours award at Christleton College of Law in Chester.
With more than 25 years experience in Conveyancing Phillippa has excellent contacts with Mortgage Lenders, Financial Advisors and Developers, and seeks to complete the home moving process as quickly as possible, keeping clients informed every step of the way.
Phillippa specialises in new build conveyancing and heads the Plot Team at our Altrincham office. Guiding first time buyers through the process of buying their first home, explaining Affordable Housing Schemes and government initiatives like "Help To Buy" are what Phillippa does best.
Originally from Warrington, Phillippa and the family now live in Altrincham and enjoy taking part in local theatre groups in both towns. They have been in Les Mis, Phantom and Cats (although Phillippa's part was that of the chaperone!) Phillippa's hobbies also include trying to keep up with her children on downhill mountain bike trails, she says the days of pedalling up hills are in the past!