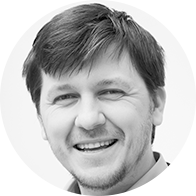 Wojtek Gorski
Litigation Executive
Having graduated in Poland, instead of settling down to a safe career in law in Poland he travelled to Barcelona in Spain and Glasgow and Manchester in the UK looking for adventure and to fulfil his childhood dream of travelling abroad.
His initial foray into the English legal system was in 2008 when he worked in the litigation team for a Solicitors firm in the Altrincham area. He quickly realised that he could use his language skills to assist people from diverse communities access the English legal system and he has built a network of clients through word of mouth recommendations.
Wojtek is proud of the help and support he provides to his clients, here are a few examples:
He assisted a Polish gentleman who suffered a knee injury in a car accident and then contracted MRSA at hospital. As a result of cultural and language barriers he struggled to get the right help and when Wojtek took the case it was nearly 3 years after the incident (and the limitation date was therefore fast approaching) and there was an ongoing infection and risk of amputation. Wojtek was able to ensure the claim was protected by issuing legal proceedings before the limitation date and the Polish client received a suitable treatment and the leg was saved. He also received damages in excess of £200k.
An independent elderly retired Polish lady suffered a car accident which resulted in an open fracture and being hospitalised. Her English language skills were limited and she lost her confidence and to some extent her independence. She was also unaware of being able to claim compensation and Wojtek had to issue legal proceedings protectively on her claim as well. Wojtek was able to assist her access suitable help and receive damages of £35K (on a split-liability basis).
Wojtek is married with 3 kids under the age of 5 and when time allows enjoys the cinema and travelling to unusual destinations. He supports Wisla Krakow in Poland and Manchester City and Celtic in the UK.
Telephone: 0161 928 3848 or 07852148561 Email: wojtek.gorski@mchaleandco.co.uk