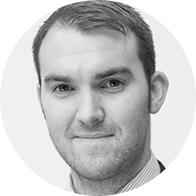 Adam Horner
Director, Head of Sports and Serious Injury
Adam undertook the LLB at Liverpool University and started his career at a large Manchester City Centre firm prior to joining McHale & Co in February 2015. He specialises in catastrophic injuries with a particular interest in sports related injuries. Adam has also assisted some high profile sports clients who have had to retire as a result of sporting injuries. Adam heads up the sports department.
Client care is at the core of Adam's work. He shows empathy and compassion to each client and genuinely will fight for them. He has acted on some very notable cases some of which are subject to anonymity orders with settlements in the millions. Adam has a particular expertise in dealing with birth injury and neurological injuries. He has pursued trials to the High Court in the Royal Courts of Justice and won!
Adam is also a registered Sports Agent and acts for footballers, rugby players, UFC and MMA fighters and boxers. He represents them with contract negotiations, sponsorship opportunities and public relations.  Adam believes that respect is earned, honesty is appreciated, trust is gained and in return loyalty is returned.
Adam's hobbies include football, MMA and boxing.