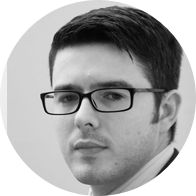 Paul Fitton
Head of Litigation
Paul graduated from Lancaster University in 2007 and Law School in York in 2008.
Having gained experienced as a paralegal, prosecuting Doctors on behalf of the General Medical Council, Paul joined McHale & Co. in 2011, qualifying as a solicitor in 2013.
Paul deals with all aspects of commercial and general litigation including:
–          Professional negligence
–          Breach of contract
–          Director/shareholder disputes
–          Construction disputes
–          Debt recovery
–          Insolvency
–          Landlord/tenant disputes
–          Boundary disputes
Originally from Yorkshire, Paul prides himself on providing straight-forward legal advice, bearing in mind each client's own situation and commercial realities.
Paul is a Sheffield Wednesday fan, loves cricket and is partial to a pint of ale.
If you would like to instruct or Paul or discuss a potential case with him, please call on 0161 928 3848 or email at paul.fitton@mchaleandco.co.uk