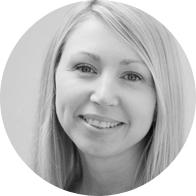 Lindsey Britland
Partner
Lindsey graduated from the University of Liverpool with an LLB Honours Degree in Law before completing the Legal Practice Court at Chester. Lindsey came to our associated company Waldron & Schofield  for work experience in 1997, arrived as a Trainee Solicitor in 2000 and has been at our Heywood office since then rising to her current status of Partner.
Lindsey specialises in both Family work and Personal Injury.
Lindsey specialises in all aspects of Family Law including Divorce and separation (financial and property matters and other issues), cohabitation, disputes relating to children, domestic violence and pre/post nuptial disputes.
Lindsey also specialises in all manner of personal injury matters including accidents at work, clinical negligence, road traffic accidents, trip and slip accidents, Criminal Injury compensation claims and Industrial Disease claims.
Lindsey strives to be realistic, down to earth and sympathetic in all family matters.  She is of the view that Court proceedings should be a last resort in most cases and endeavours to avoid this result wherever possible. When proceedings are necessary she has masses of advocacy experience which she utilises to assist reaching an agreement at the earliest possible stage. (ref new family blog)
Lindsey has experience in dealing with a variety of different Personal Injury matters with a particular interest in accidents at work and industrial disease cases.
This year Lindsey was involved in a particularly important case where a client was the victim of gossip from a colleague following a false accusation from a pupil at the school where she worked.  It had very serious repercussions for the client including being unable to follow her chosen career path.  Lindsey assisted the client in obtaining £50,000 in compensation without court proceedings being necessary.
https://mchaleandco.co.uk/solicitors-for-you/personal-injury-claims/case-studies1/false-accusations-lead-to-claim/
Lindsey was also able to successfully argue that a company did not have the appropriate safety mechanisms in place for an employee who was working on a machine when his hand was seriously injured.  She assisted him to gain £45,000 in compensation and agreed this prior to any proceedings being issued at court.
https://mchaleandco.co.uk/solicitors-for-you/personal-injury-claims/case-studies1/646/
Lindsey has been involved in cases that progress all the way to trial and was thrilled to secure a victory for a retired woman who slipped on a railway sleeper at a Cheshire Golf Course.  There were vigorous  legal arguments about what amounted to reasonable care but she was able to support  the successful legal argument obtaining the sum of £8,500 in respect of her client's broken ankle.
https://mchaleandco.co.uk/solicitors-for-you/personal-injury-claims/case-studies1/personal-injury-team-win-slip-case-on-golf-course-for-retired-manchester-woman/
"The firm really understands how important family is and is very supportive.  It is extremely important to all at McHale & Co to go that extra mile and ensure we stand out in terms of customer service.  The majority of our work comes from customer referrals and we want to keep it that way!"
Lindsey is married with two young children.  She is a football fan and loves Muay Thai Boxing.
-Contact information –
Email: Lindsey.britland@mchaleandco.co.uk
Office number:  01706 624029