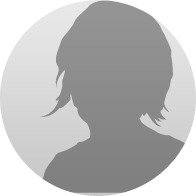 Victoria Harrison
Solicitor
Victoria graduated from Liverpool John Moores University with a First Class Honours Law & Criminal Justice Degree (LLB Hons) in 2018. Victoria is currently undertaking her Legal Practice Course and combined Masters in Law at the University of Law in Chester.
Prior to commencing her Training Contract at McHale & Co,  she was employed as a Graduate Paralegal and holds over three years' experience in litigation matters, with a specialist interest in Land and Neighbour disputes.
Victoria currently assists Paul Fitton and Roberto Lavorini in dealing with a wide range of litigation matters including:
–          Professional negligence;
–          Breach of contract;
–          Director/shareholder dispute;
–          Construction disputes;
–          Debt recovery;
–          Insolvency;
–          Landlord/tenant disputes;
–          Boundary disputes, Japanese Knotweed; and
–          All types of land disputes.