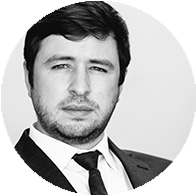 Alastair Chiswell
Litigator
Alastair began his legal career in 2011 when he started his study of law with the Chartered Institute of Legal Executives.
He began working within the criminal law before finally moving on to personal injury matters in 2014. He joined McHale & Co in 2016 and now represents clients in a wide range of personal injury matters, from road traffic accidents, medical negligence and will take matters through the litigation and the Court process.
Outside of the law, Alastair is an electronic music producer and synthesizer enthusiast. He draws his influences from Detroit and European techno music.  Conversely, he enjoys the work of composers such as Beethoven and is a keen and hopeful pianist.